Congrats to the five following skill-slinging six-stringers for rocking our judges' faces off.
So what does each of these musical marvels walk away with? Take a gander at the various prize packs.
Curious about the caliber of their competition? Then check out all of the riffs that we're submitted.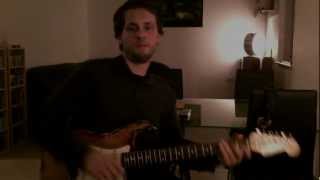 Marko - 1st 3202
From the judges: "I liked his hybrid chicken pickin' thing and how he articulated it."